Sea cayaking - Experience the coast from sea level

The islands Nordøyane ("North islands"), right next to the open sea, offer perfect conditions for fascinating sea cayaking.
Sea cayaking is for us a sport for just about everybody. To experience the nature from a cayak appeals to children as well as adults of all ages - as long as you are able to swim and you enjoy outdoor life.
If you're lucky you will be able to sea seals and small whales from your cayak!
We will do our part to make sea cayaking a safe and special experience for you.

---
Basic course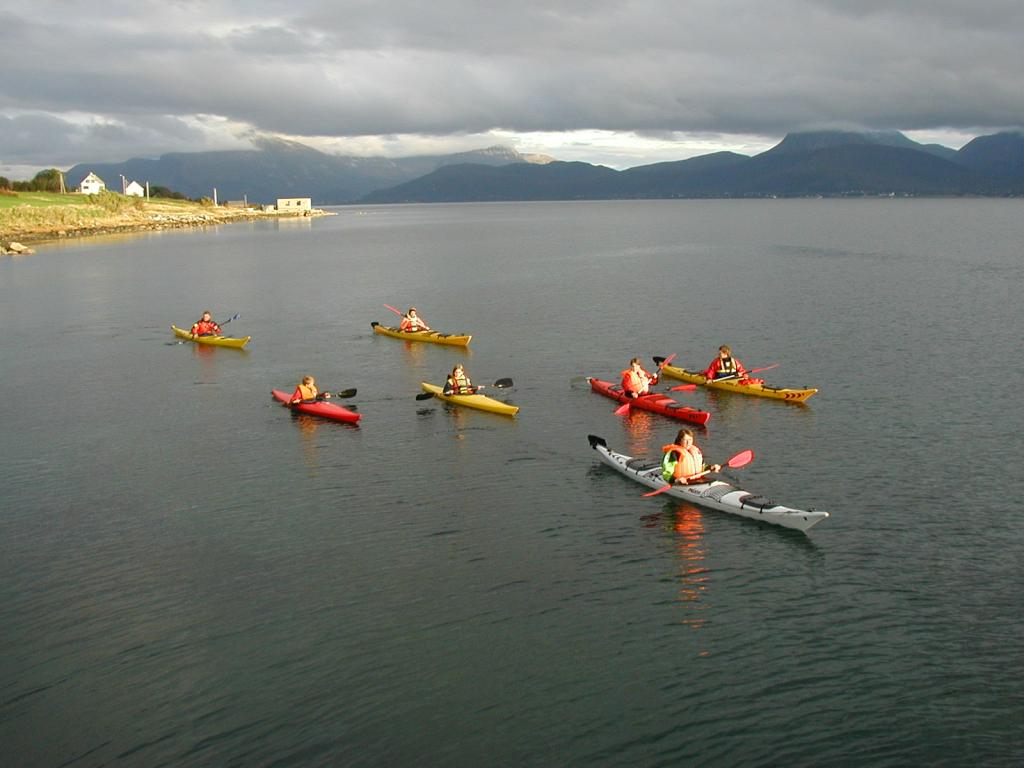 Gunnabuda offers a basic course that gives a solid basis for safe sea cayaking. The course is suited for beginners as well as anybody who wants to feel safer during cayaking.

Course contents:
basic theory (kinds of cayaking, safety & general safety measures, different types of boats & equipment, choice of equipment & clothing)
basic practice
(adapting the cayak & equipment; getting in and out of the boat on the water & on land, balance & paddling techniques, controlled kipping and getting out of the boat, "wet exit")
sea cayaking theory (dangers, safety measures, clothing, safety equipment, overview of rescueing techniques, equipment for trips)
seacayaking practice (advanced balance training, steering with & wtthout rudder, handling waves & wind, recuing yourself, rescuing others, trip planning and execution)
This is a 16 hour course - we can arrange it either during several evenings/afternoons or as a 2-day course.
Safety training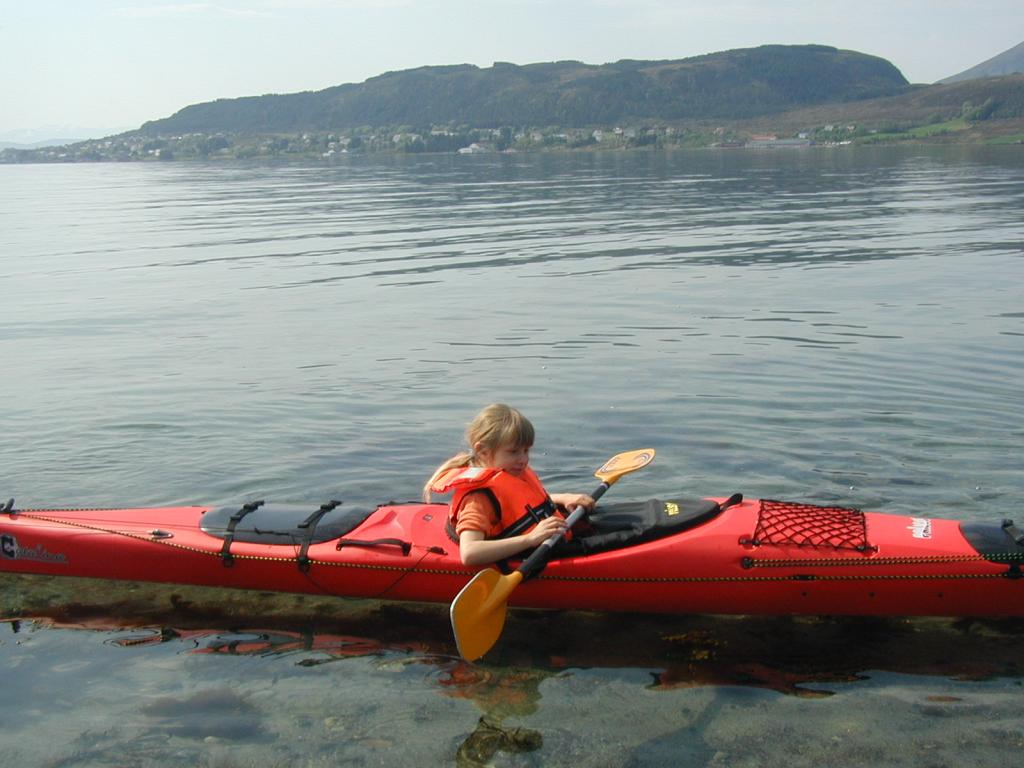 The picture series above shows a so-called "wet exit", preparation of an oar bag and climbing back into the cayak. This is one of the techniques you can learn during our safety training.
If you are a group who wants a common experience out of the ordinary, safety training may be it! It is fun for the entire group - there will be a lot of splashing (we have wetsuits)!
Safety training is an excellent teambuilding activity to offer in extension to a work or social gathering.
Duration: about 3 hours
Guided tours + taste of cayaking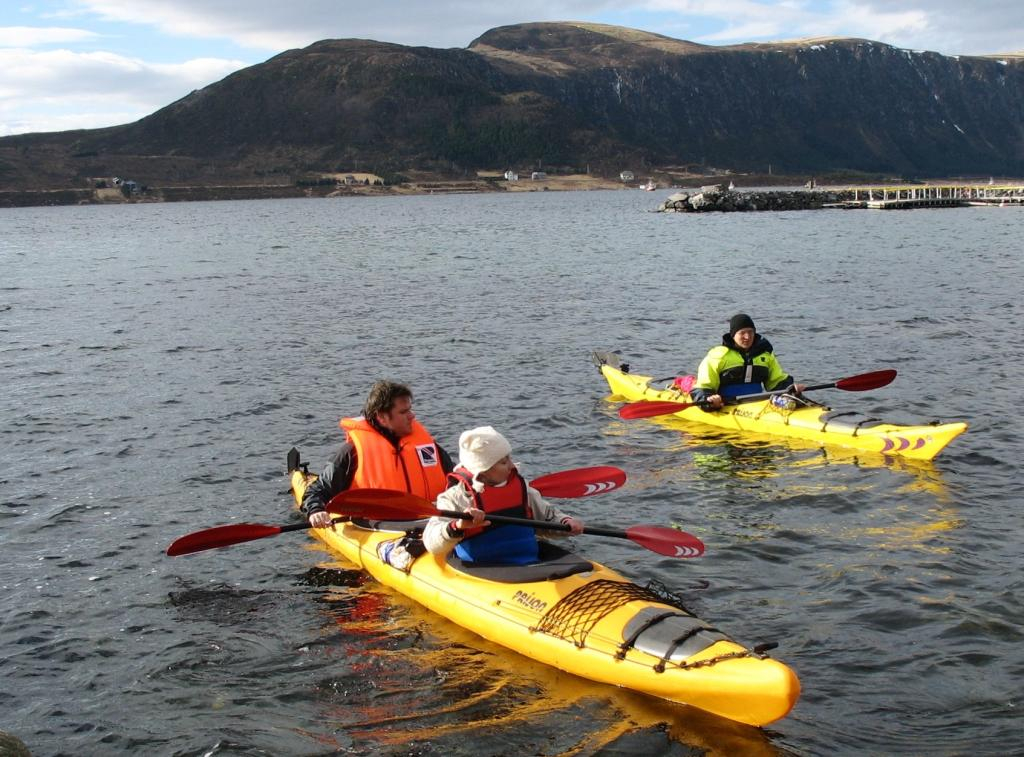 Depending on the skills of the participants we give a brief introduction to sea cayaking. And then - out on the Longva fjord. After the first strokes the tension slips and you will begin relaxing as the caya glides silently through the water. You look up and experience a new world at sea level.
Do you want to experience this, but you don't feel safe alone in a single cayak?
Come along in one of our double cayaks together with the instructor!
Duration: about 3 hours
Rental
We rent out cayaks with equipment to guests with cayaking experience. With experience we mean that the renter has the fundamental paddling skills, knows how to get out of and into the cayak, is able to get out of the boat after kipping - and knows at least one partner rescue technique.

If the necessary experience can not be documented (course, log book etc.), we may conduct a skills test before renting out the cayaks. The skills woill have to be demonstrated, or we will give an introduction to the most important techniques.

The cayaking area will agreed on beforehand based on experience & skills - and under consideration of the weather conditions & weather forecast.

Our sea cayaks are of excellent quality, single and double cayaks from Prijon.