Excursions on Flemsøy and Haramsøy
Flemsøy
The map shows the island Flemsøy/Skuløy and some recommended trips on the island.
For a spectacular view of the coast we recommend a walk to the top of the mountain Skulen (492 meters). The quickest way up from Longva is the path marked with T4 on the map. You start by walking up the road to the right of our local supermarket (COOP Marked - "3" on the map), cross the river, and you go steep uphill on a good path until you're up on the edge. From there it's best to turn right along the "Stølshaugane" hills and up to the summit - this way gives you the best views, and it's the driest way up!
On bike, we recommend especially a trip to Sandvika (Sandy bay) on the north side of the island. As the name implies, this is a great beach with white sand.
You can also continue past Sandvika and to Støene: People lived in this settlement until the 1950s, but most houses are now used as summer homes. To "Støene" it is also great to walk across "Halsane" (the lowest part of the mountain on the island) - trip T3 on the map. If you take this trip you will walk through the woods, and suddenly - the landscape opens and you will have a magnificent view of the open sea.
If you want to take a "mini trip" which is also popular with small children, we recommend a walk on the Klepphaugen hill ("Kleppen" on the map). This is a short walk from the road going to neighbouring island Haramsøy - you can climb the hill and look out to tyhe open sea and to the Ulla Lighthouse.
Haramsøy
You can of course continue over to Haramsøy with the Ulla Lighthouse - over the bridge, and follow a small gravel road to the right after the bridge. You can go by bike/car almost all the way to the lighthouse, just the very last part there's a pedestrian bridge for you to cross on the way to the lighthouse.
If you want to work out more - you can take your bike across the mountain on Haramsøya - for instance steep up from the settlement Ulla (right after the bridge), along the mountain, and down on the other side at Aakre.
If you want to go to Haram - the end of the road at Haramsøy - it's a beautiful to walk from where the road ends and along a pebble beach with a panoramic view of the Storholmen Lighthouse way out there... Note: it is not recommended to try to walk from Haram to Ulla if you are not accompanied by locals who know the way.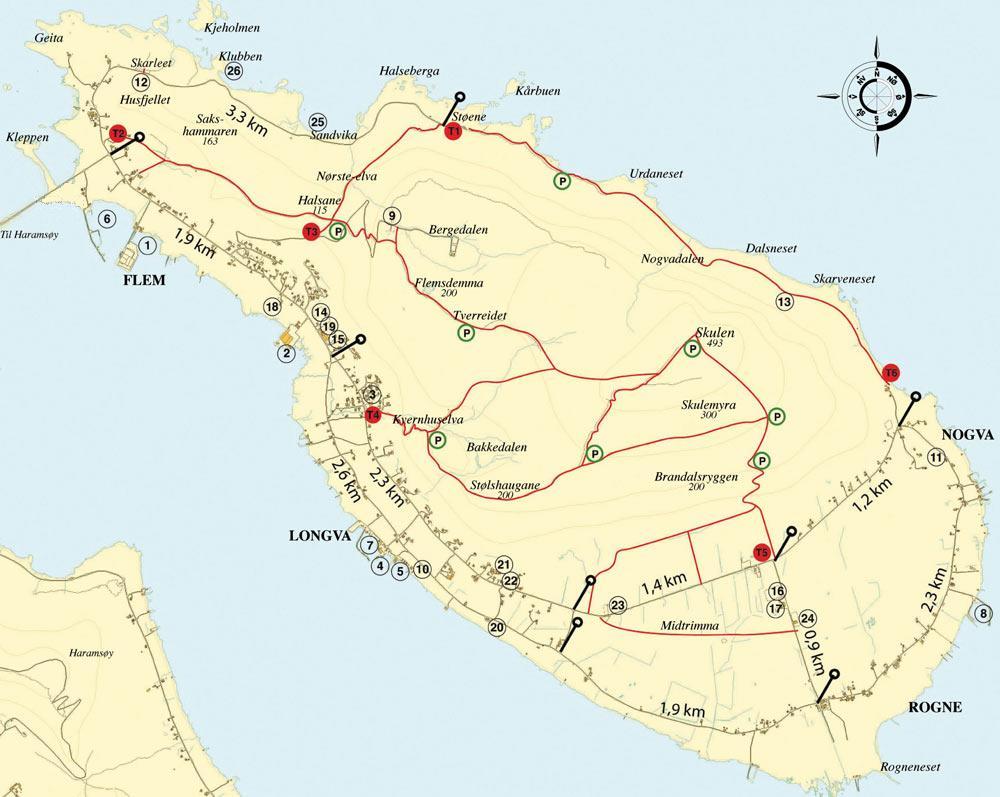 ---
Skulen

Great walks with spectacular views
Sandvika

Beautiful beach - cool off here in the summer
Ulla Lighthouse

A popular destination in all kinds of weather
Støene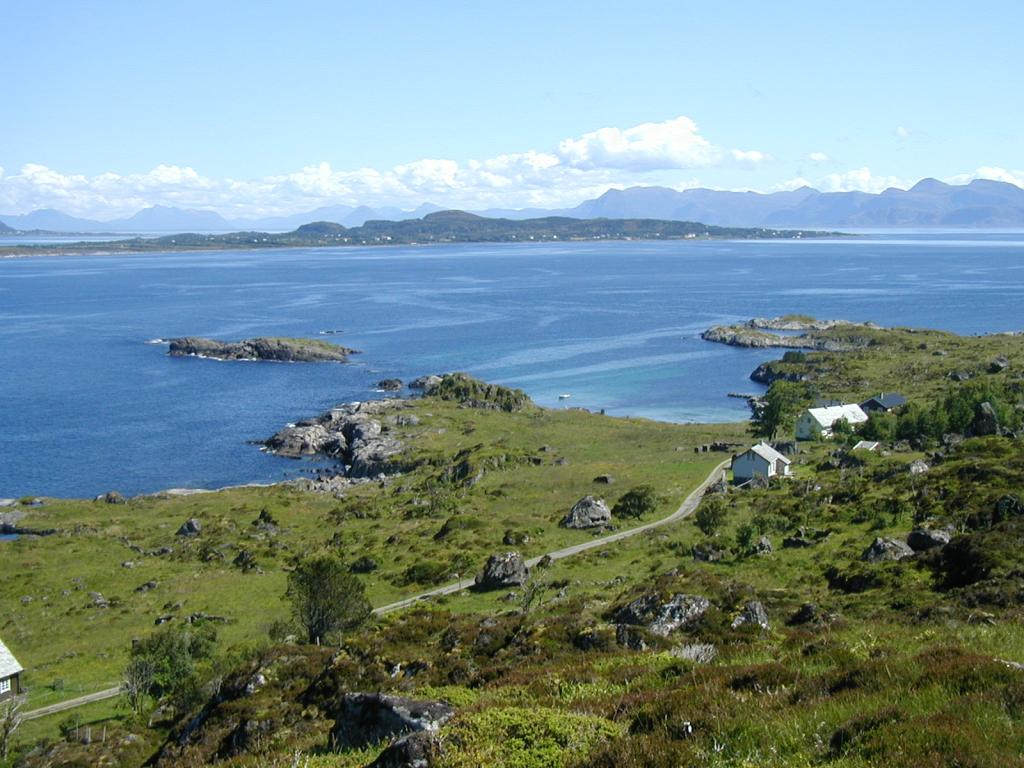 Idyllic settlement at road's end